Slack
To get help from the community of developers and other users, join the docassemble Slack group. If you would prefer not to ask a question to the group, you can e-mail the developer.
Mailing list
It is also a good idea to join the docassemble mailing list. The mailing list is much less active than the Slack group, but it will allow you to receive important announcements if you don't check the Slack group every day.
Help with deployment and development
If deploying a web app and writing "code" are barriers, there are third party providers who provide platforms based on docassemble and offer "no code" tools for deployment and development.
Tutorials
Sam Harden developed a tutorial on how to install docassemble on Amazon Web Services.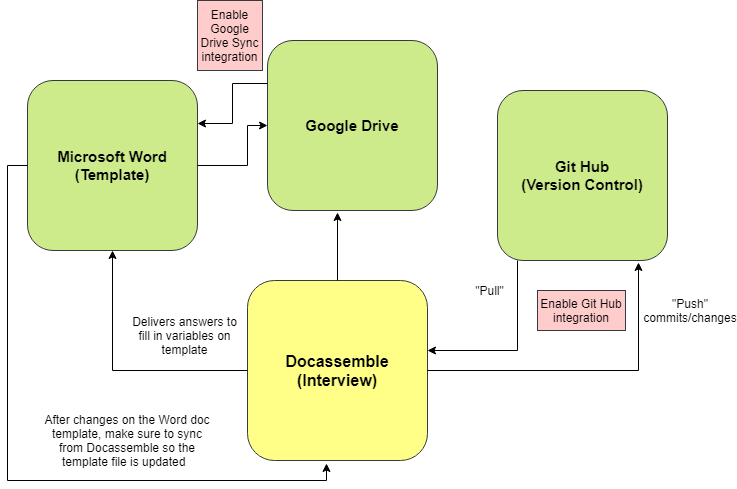 Quinten Steenhuis and Rina Padua of Greater Boston Legal Services developed a tutorial on developing an interview that automates a Word document to create a motion to dismiss. Quinten has also written an article on Object-oriented Programming for Document Assembly Developers.
Video guides
This video by John Gibson walks through the process of installing docassemble on Microsoft Azure and running an interview that accesses a SQL server.
Bugs
If you find a bug, please submit an issue on GitHub. Keep in mind that not all error messages represent bugs; it might be the case that you misconfigured your system or you have a mistake in your code. It is a good idea to ask a question about the error message first.